Growing a Self-Sustaining Community
In 2005, Hearts for Kenya began its farming program with a co-op created through the Kenyan government, called the Baker Community Development Project. The goal was to help the farmers increase their crop yields, enabling them to feed their families every day and sell the excess corn at the market to help pay for school fees, clothing and medical needs. Through these and other agricultural initiatives, we aim to help the farmers achieve complete self-sufficiency.
The roots of our agricultural work in Kenya
When Hearts for Kenya started the farmers co-op, we had only 36 farmers producing an average of 300 lbs of corn per acre. This low crop production was the result of farmers saving seed from crop to crop over many years, as well as lack of money to buy fertilizer. Before becoming affiliated with our co-op, there were many days the farmers were not able to feed their families.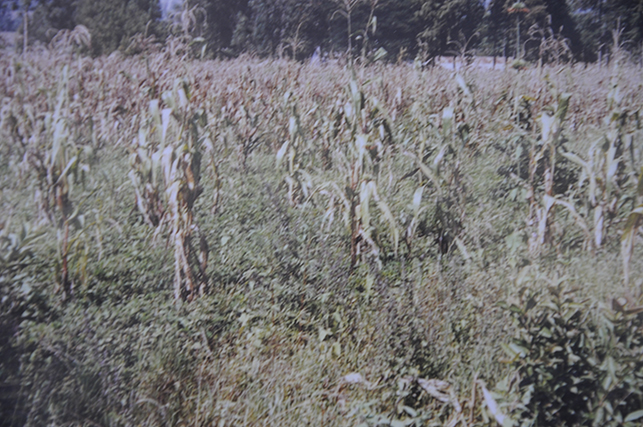 Through the co-op, we were able to buy bulls and plows for the farmers to plow their fields. We provided hybrid seed and fertilizer for their crops, and began an educational program to teach better cultivation practices. The farmers worked very hard and in just two years their average yields increased to 1,100 lbs of corn per acre.
Now, the farmers contribute a portion of their farming income to the co-op, which helps purchase seed and fertilizer for their next crop.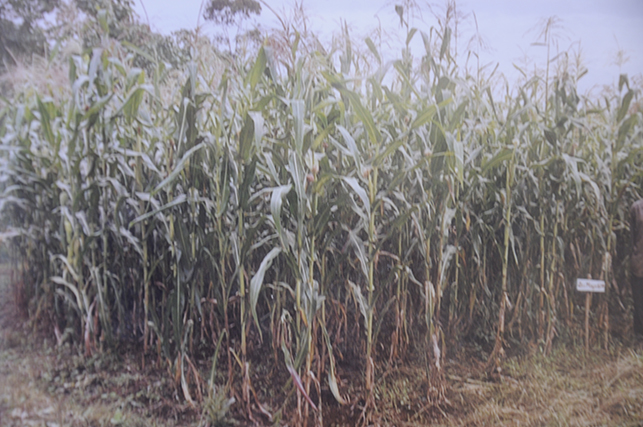 Goal one: Growing our own seed corn
By growing their own seed corn, our farmers will be able to drastically reduce their production costs. We have already secured three acres on which to grow the corn, and plan to set up an irrigation system to ensure a consistently high-quality product.
We plan to hire two local community members to tend these seed plots. By selling this seed corn to the farm store, these two new workers will also be able to earn a living, and our co-op farmers will be able to buy seed corn at an exceedingly low price.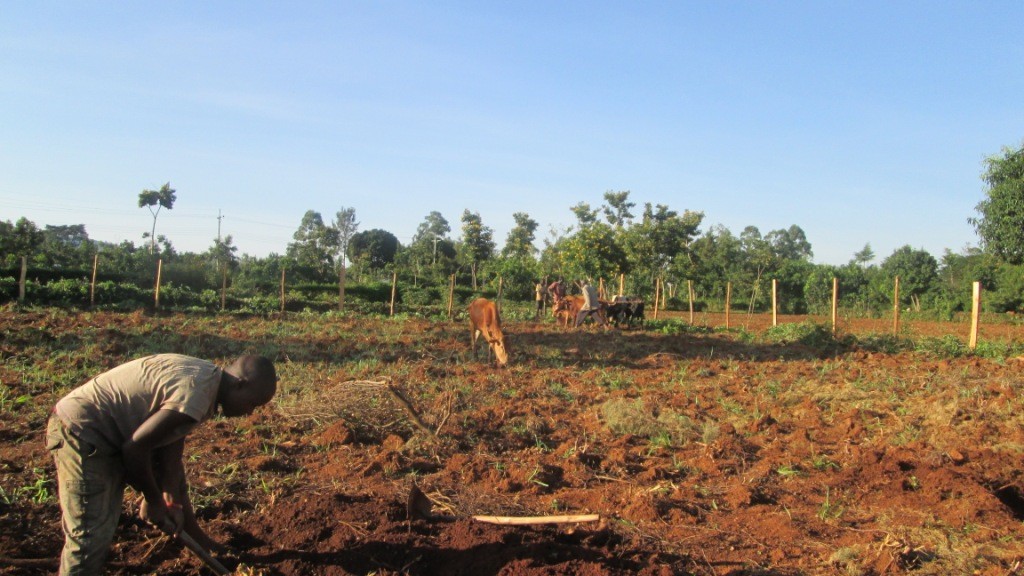 Goal two: Opening a new farm store
By creating our own farm store, the co-op will be able to buy larger quantities of seed and fertilizer, taking advantage of a volume discount on price. The farm store will also sell small farm implements – such as planters, hoes, shovels and wheelbarrows – both to co-op farmers and to others outside the co-op. The profits will pay the salaries of the farm store staff, in addition to offering improved pricing on goods, making this another self-sufficient enterprise.
We have already secured a building for the store just outside Oyugis, where it is centrally located to all of the farmers. We hope to acquire inventory and have the store up and running in the near future.
Meet our Director: Kennedy Oguta
Kennedy is the Director of the Baker Community Development Project co-op, and also works as a farmer, community leader and school teacher. He has been associated with Hearts for Kenya since 2003, when he began working with our farmers.
Seeing the fruits of labor
Today, we have 150 farmers in our co-op averaging more than 2,000 lbs per acre. We continue to provide educational classes, seed and fertilizer, and have begun some irrigation projects as well. Our ultimate goal is to include 300 farmers in a self-sustaining co-op.