AMANI CENTER
We've now replaced the traditional tile roofing (which leaks easily) with more durable metal roofing on three-fourths of the Amani building. All that's left is to roof four guest rooms and the kitchen. When this project is complete, we'll be able to accommodate tourists and local groups to create an additional source of income for Amani.
What's next: Finish installing metal roofing
Cost to complete: $5,000 (includes iron sheeting, nails, wood and labor)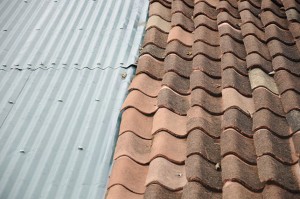 MARY BALLARD MEDICAL CLINIC
The clinic is now open and seeing about 15 patients a day! This is a huge success, and a great benefit to the community. However, in order to meet changing government certification requirements, we now need to replace ceiling tiles and provide a supply trolley, pediatric weighing scale, digital blood pressure machine and additional water collection tank. Government certification will allow the clinic to receive free medicines and vaccines.
What's next: Make changes required to obtain certification
Cost to complete: $4,800 (includes all necessary supplies)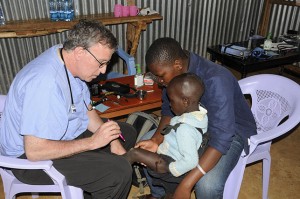 FARMERS CO-OP
Our farmers enjoyed a bumper crop this year thanks to the right amount of rain at the right time. This also meant a great harvest for our school meal program, which ensures the 8,000 students in the program get a least one meal a day.
Now it's time to stock and renovate the co-op's farm store, which allows them to get their supplies at a lower cost and helps boost profits. Our farmers have an average of 5.3 children of their own, so a well-stocked farm store helps ensure they can provide for their families as well.
What's next: Stock and renovate the co-op's farm store
Cost to complete: $5,500 (includes seed, fertilizer, tools, wood, nails and labor)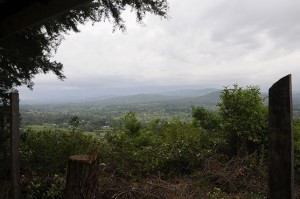 The total cost of these projects is $15,300. Every donation helps further our mission to build self-sustaining communities in Kenya. Please use the donation button on our website to make your contribution, and then forward this email to a friend.
Asante Sana! (Thank you!)