Introducing our Student Sponsorship Program
We're excited to announce a new way you can directly impact a child's life. Through our Student Sponsorship Program, sponsors will be able to support a student at Amani. By covering their medical exams, school fees and related expenses, you'll be helping them break the cycle of poverty and create a self-sufficient school.
---
A little background
What started as a preschool for the youngest children at Amani, the Rainbow School has since added 1st, 2nd and 3rd level classes as the students have grown up. We have hired teachers from the local community and use the students' school fees and donations to pay the teachers' salaries. Our goal is to continue expanding the school up to class 8, making it a complete primary school.
Currently, there are 126 students – a little over half of whom are orphans and are unable to pay their school fees. For many of the students, the meal they receive at school will be their only meal of the day. And a new school uniform and shoes may be the only clothes they have that fit them and are without holes.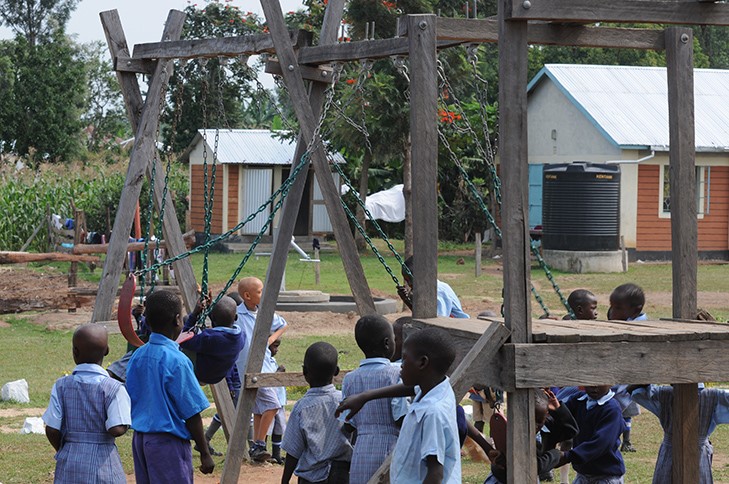 ---
How the sponsorship program helps
A sponsorship program will not only help the students get the education, supplies and medical attention they need, but also help make the Rainbow School self-sufficient. Your donation will help pay the salaries of the teachers of the additional classes and help us create enough classroom space by rebuilding an administration building that has fallen down.
Support for one child includes:
Medical exam at the beginning of the school year
Medical exams during the rest of the year as needed
New uniform and shoes at the beginning of each school year
School fees
Lunch at school
School supplies
Transportation to and from school
Graduation fee
The cost is $50 per month, and there are several ways you can pay:
Send a check to Hearts for Kenya monthly, semi-annually or annually
Go to your bank and request a check be automatically sent to Hearts for Kenya monthly, semi-annually or annually
Pay with a credit card through the Donate Now button on our website
Have your credit card automatically charged each month through PayPal
If you'd like, you can receive a photo and biography of the child, along with their grades and teacher comments from school. You'll be able to write and receive letters/emails to and from your child, plus you'll receive an update every time a team travels to Amani.
Please contact John Willingham at johnw@heartsforkenya.org with any questions you may have about this great new program.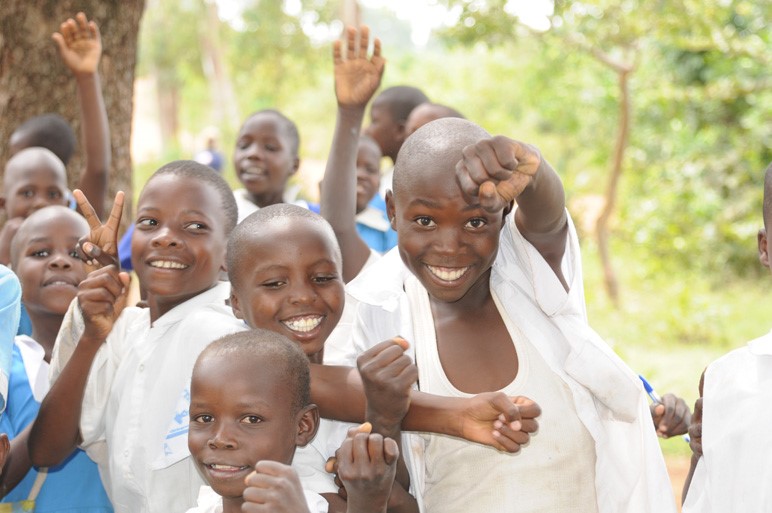 ---
Update on our $20,000 grant
This March, we were generously awarded a $20,000 grant by the Sisters of Charity of Nazareth, and will start receiving that money in September. The funds will be used to stock our farm store with low-cost supplies, and to complete our seed corn project that will provide our farmers with an inexpensive seed to help increase their profits.
It will also be used to complete work on the ceiling of the Mary Ballard Medical Clinic – the last step to government certification, which will allow the clinic to receive medicine and vaccines free of charge. These projects will go a long way in helping the Amani community attain self-sufficiency.
Thank you for your continued support! You are truly helping change the lives of the people in Oyugis, Kenya.